Boyband of the Apocalypse is released today!
I'm so unbelievably happy with how it's turned out. Everyone at Stripes has done an incredible job with it. I'm so grateful to my editor Katie for all the help and hard work she's put in making this book the best it could be. And to David O'Connell whose artwork is just brilliant and adds so much to the book. And to my agent Jodie for all her encouragement and selling the thing in the first place. And to my wife Kaye for her support and making sure I had time to write it. Right, Oscar acceptance speech over, I have to go work on the sequel. I'd be really grateful if you could buy this by the way. You can find it in places that sell books. Like Waterstones in Edinburgh where I spotted it yesterday: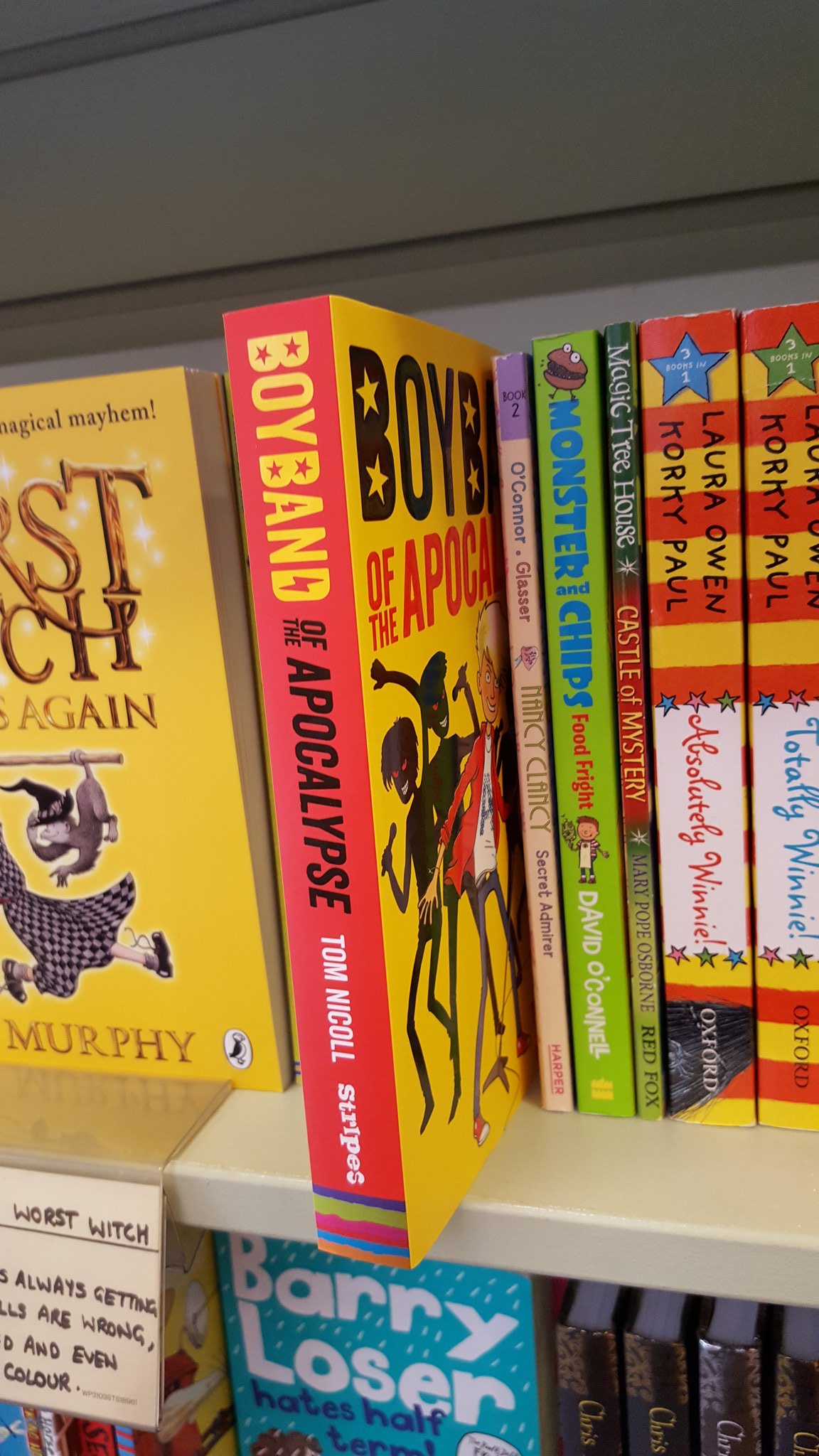 No, YOU were totally creeping in waterstones to see if they had your book in early.